Research Workshop of the Israel Science Foundation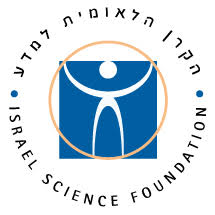 DMAP - Workshop on Distributed and Multi-Agent Planning

Multi-agent planning is a broad field with many applications, but its subfields remain mostly dispersed and uncoordinated. The main goal of the 3rd Workshop on Distributed and Multi-Agent Planning (DMAP), as in the previous edition, is to bring researchers working in these subfields together and to bridge the gap between the planning and multi-agent systems communities.
Proceedings
The full DMAP proceedings are available as a pdf file.
Schedule
The workshop will be held on June 7, 2015 in Room B.
08:25-08:30
Welcome

Session 1

8:30 -- 9:00
Ronen Brafman
A Privacy Preserving Algorithm for Multi-Agent Planning and Search
9:00 -- 9:30
Guy Shani, Shlomi Maliah and Roni Stern
Privacy Preserving Pattern Databases
9:30 -- 10:00
Jan Tozicka, Jan Jakubuv and Antonín Komenda
On Internally Dependent Public Actions in Multiagent Planning
10:00-10:30
Coffee Break

Session 2

10:30 -- 11:00
Xia Qu and Prashant Doshi
Improved Planning for Infinite-Horizon Interactive POMDPs Using Probabilistic Inference
11:00 -- 11:30
Nicolas Le Guillarme, Abdel-Illah Mouaddib, Xavier Lerouvreur and Sylvain Gatepaille
A Generative Game-Theoretic Framework for Adversarial Plan Recognition
11:30 -- 12:00
Rafael C. Cardoso and Rafael H. Bordini
Combining off-line Multi-Agent Planning with a Multi-Agent System Development Framework
12:00 -- 12:30
Josef Hájíček and Antonín Komenda
Narrative Planning Agents Under a Cognitive Hierarchy
12:30-14:00
Lunch Break

Session 3

14:00 -- 14:30
Christian Muise, Vaishak Belle, Paolo Felli, Sheila McIlraith, Tim Miller, Adrian Pearce and Liz Sonenberg
Planning Over Multi-Agent Epistemic States: A Classical Planning Approach (Amended Version)
14:30-15:00
Thorsten Engesser, Thomas Bolander, Robert Mattmüller and Bernhard Nebel
Cooperative Epistemic Multi-Agent Planning With Implicit Coordination
15:00-15:30
Michal Štolba, Antonín Komenda and Daniel Fišerr
Comparison of RPG-based FF and DTG-based FF Disrtibuted Heuristics
15:30-16:00
Coffee Break

Session 4

16:00 -- 16:30
Christian Muise, Paolo Felli, Tim Miller, Adrian R. Pearce and Liz Sonenberg
Leveraging FOND Planning Technology to Solve Multi-Agent Planning Problems

Competition and Discussion

16:30 -- 17:00
CoDMAP -- Competition of Distributed and Multiagent Planners (Michal Štolba, Antonín Komenda and Dániel L. Kovács)
17:00-17:30
Discussion
The time allotted for each talk is 20 + 5 mins. 5 more minutes are reserved as an extra buffer for context switching.
Topics
The organizing committee of DMAP'15 invites paper submissions on topics related to distributed and multi-agent planning. Relevant topics to the workshop are, among others:
Multiagent planning and scheduling applications
Techniques to overcome multiagent planning complexity
Plan coordination/merging
Distributed planning and scheduling
Multiagent planning system architectures
Multi-robot systems
Self-interested planning agents
Game theoretic planning
Distributed planning under uncertainty
Privacy in distributed planning
Evaluation and benchmarks for distributed planning
Centralized, decentralized and factored multiagent planning
Multiagent planning problem modeling techniques and languages
Domain-dependent and domain-independent multiagent planning
Heuristics for multiagent planning
Workshop Format
DMAP'14 is a workshop, organized in technical sessions. Each presentation will be followed by ample time for questions, discussions. The workshop is accompanied by a competition of multiagent planners.
Competition Format
The CoDMAP competition is meant to be a preliminary version of possible future IPC Multiagent planning track. The competition will focus on the following requirements:
deterministic model (STRIPS-compatible)
domain-independent
cooperative agents (common public and/or non-interfering private goals; common metrics)
offline (as in IPC Deterministic Track: input, planning, output (plan), check)
In order to get details about possibly competing planners, we have asked the DMAP community to fill a
CoDMAP poll
. The summary of the results follows:
12 MA planners (1 in design phase), 3 optimal
11 support PDDL with agent specification (5 external private/public spec.)
9 focus on planning time minimization, 8 focuses on coverage
6 support distribution with communication over network
3 support no privacy, 6 obfuscation/aggregation, 3 (total) privacy
11 are *nix-like OS compatible and all run from command line
C++ (5), Java (4), Python (2), Lisp (2), C# (1), C (1)
Submission
Paper submission is in PDF only, formatted in AAAI style. Refer to the author instructions on the AAAI web site for detailed formatting instructions and LaTeX style files. Final papers will be in the same format, keep them to at most 8+1 pages long (meaning 8 pages plus 1 extra page containing only references). We also welcome the submission of short position papers (at most 4+1 pages long). Papers must be submitted by TBD. All deadlines refer to 23:59 in the UTC-12 time zone. Paper submissions should be made through the workshop EasyChair web site. (Note the URL was modified on January 20 due to a clash with another conference).
Submission requirements for the competing planners will follow the prevailing features resulting from the poll and will be specified in details when the registration to the competition is open.
Important Dates
Paper submission deadline: February 20, 2015 EXTENDED March 3, 2015
Notification of acceptance: March 20, 2015
Camera-ready paper submissions: TBD
CoDMAP submission open: February 23rd, 2015
CoDMAP planner submission deadline: April 26th, 2015
Workshop date: June 7th, 2015
Organizing Committee
Program Committee
Daniel Borrajo (Universidad Carlos III de Madrid, Spain)
Ronen Brafman (Ben-Gurion University of the Negev, Israel)
Raz Nissim (Ben-Gurion University of the Negev, Israel)
Eva Onaindia (Universidad Politecnica de Valencia, Spain)
Michael Rovatsos (The University of Edinburgh, UK)
Alessandro Saetti (Università degli Studi di Brescia, Italy)
Scott Sanner (National ICT Australia (NICTA), Australia)
Matthijs Spaan (Delft University of Technology, Netherlands)
Roni Stern (Harvard University, USA)
Alejandro Torreño (Universidad Politecnica de Valencia, Spain)
Mathijs de Weerdt (Delft University of Technology, Netherlands)
Gerhard Wickler (The University of Edinburgh, UK)
Shlomo Zilberstein (University of Massachusetts, Amherst, USA)